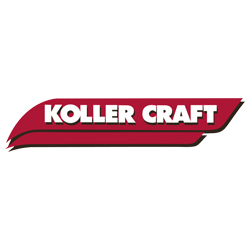 Injection Mold Maintenance & Repair Technician
Sorry, this job has expired.
Fenton, MO
Paid personal time, Paid holidays, Paid vacation, 401K / Retirement plan, Vision Insurance, Dental Insurance, Life Insurance, Health Insurance
For over 80 years the Koller team has focused on delivering quality and service. Founded in 1941, Koller Craft, LLC is one of the oldest plastic molders in the Midwest. Koller Craft has been listed as one of the top 100 molders by Plastics News since 2017.
We have an immediate opening for an Injection Mold Maintenance & Repair Technician to join our family. Pay based on experience
Monday-Friday- Day Shifts- 40 Hours- NO WEEKENDS!!!
We offer:
Medical, Dental & Vision Insurance
Life Insurance
401k
Advancement Opportunities
Paid Vacation
Paid Holidays
Paid Time Off
Much More!
Duties Include:
·         Disassemble/Reassemble injection molds
·         Clean mold cavities, cores, slides & components
·         Polish mold surfaces
·         Identify and repair worn or damaged components
·         Troubleshoot and repair hot runner systems
·         Perform mold insert changes
·         Document maintenance and repair activities
·         Safely operate overhead crane and fork truck
Qualifications:
·         Trade school degree/certificate or 3-5 years tool room experience
·         Able to pass work ability physical
·         Ability to use measuring instruments and read/interpret blueprint drawings
·         Knowledge and use of tool room equipment (mill, grinder, lathe)
·         Able to use multi-meter to diagnose electrical problems
·         Provide own hand tools and measuring equipment
·         Prior injection mold, TIG welding or polishing experience a plus but not required
Apply today
48462359